Who is she ?? Why is she famous ?
Her name is JINMIRAN. She is a korean girl. Jinmiran is a very familiar face to those of us who use memes or make memes because of her expression and cute face.
Jinmiran is equally famous for her memes in India , Pakistan , Bangladesh , Brazil , Argentina . She also has her own Instagram account with over 1.3 Million Followers .
She is a meme girl as well as a model. She models in food, clothing, and decorations in Korea. She has a very huge influence and the things she advertises are sold out very quickly ..
She is only 3 years old and also has a younger sister. Her sister is very identical to her. It is said that Jinmirans sister will also become a meme girl in the near future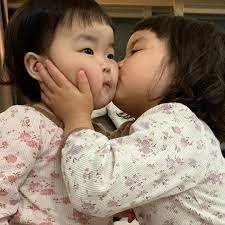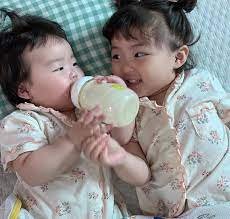 ———————————————————————————————————————————————————–
More to read :
5 most popular Instagram tips and tricks 2021
Chromecast with Google TV tips: 10 essential tricks you need to know [Video]
14 Things are Banned In Foreign Countries But Not In India
10 Most useful Facebook Hacks you must know !
Buy: ( Note: CLick on the text to buy )
 1) YouBella Rakhi Combo for Brother , Rakhi for Bhaiyya/Bhai (Style 1) 
2) Microsoft Office Home and Business 2019 
3)Microsoft Windows 10 Pro 64 Bit System Builder OEM 
4)JBL C115 TWs wireless headphones 
5) HP 15 (2021) Thin & Light Ryzen 5 3500U Laptop 
6) Samsung Galaxy A22 (Black, 6GB RAM, 128GB Storage) with No Cost EMI/Additional Exchange Offers
7) Poco X3 Pro(Graphite Black, 6GB RAM, 128GB Storage)
8) Vivo V17 (Midnight Ocean, 8GB RAM, 128GB Storage)
Join us on YouTube :
https://www.youtube.com/c/AdrishyaMedia