Laisong 
Dima Hasao
Dima Hasao district in Assam is popularly called as the Switzerland of North East India. There are many villages and towns in this district among which Laisong village is one of the most adored tourist attractions. This village is located in the Mahur Tehsil of Dima Hasao district. It is the largest centre for the Zeme Naga village culture. Hangseuki which is the largest dormitory for Zeme Naga boys is located in the Laisong Village. The prime objective of this traditional dormitory is to preserve the tradition and culture of the Naga people. A small group of people have found their homes in this village and live in harmony with one another following their own values and ethics. Travelling to these interior places we get to know how these backward groups of our country lead their daily lives with no connection of electricity even today. Ornamented with hills on all sides, this is a perfect dreamland to be visited by the vacationers to get a glimpse of the beautiful waterfalls, paddy fields, wide spread valleys and bamboo forests. It is a land where there is a perfect peaceful balance between mankind and animals.
POPULAR THINGS TO DO & SEE IN AND AROUND
You can take your time and explore the small village and interact with the people residing here. You can also see the traditional dance forms they perform with many musical instruments like drums, etc. They are dressed in ethnic clothes and colorful ornaments. The local guide of this village lets you know more about the history and background of the area. A day spent in this remote and peaceful environment will definitely give your vacation a new turn.
GETTING THERE
You can avail rented cars or cabs from Guwahati or Silchar to reach Laisong.
BEST TIME TO VISIT
Dima Hasao, or more specifically Laisong has a salubrious climate all throughout the year, and thus, you can plan a trip to this place at any time feasible for you.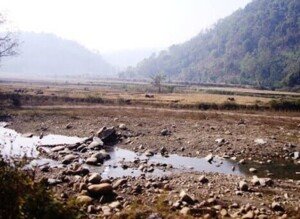 To travel to the Laisong village hiring private cars from Haflong would be the cheapest and fastest option.
Popular Tourist Places to See in
Dima Hasao
More to read :
5 most popular Instagram tips and tricks 2021
Chromecast with Google TV tips: 10 essential tricks you need to know [Video]
14 Things are Banned In Foreign Countries But Not In India